Wedding Photography Locations
Fife Wedding Photographer
05/05/2021
Fife Wedding Photographer.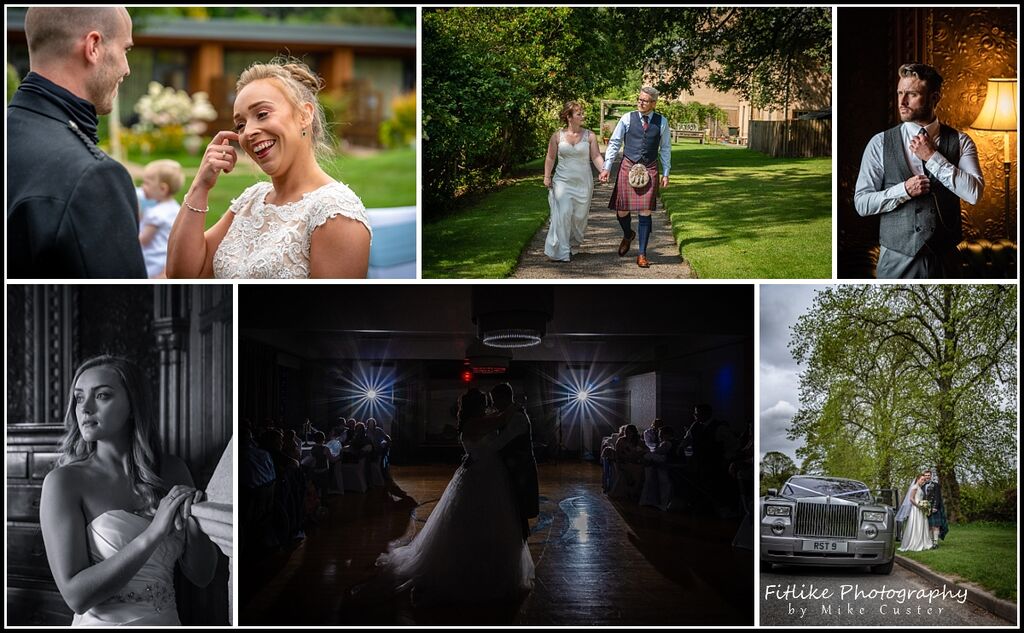 I've been a Fife wedding photographer now for over six years. Fife and even Edinburgh have some of the best
Wedding Venues In Fife
or
Edinburgh Wedding Venues
in the country (from castles to stately homes). So if you are planning your wedding in Fife or Edinburgh, you are spoilt for choice.
Living in Elgin gives me a central base to travel to Fife or Perthshire areas. With today's road links, I am only a few hours away. This central location also allows me to cover Aberdeen to the East. Further to the south, there is stunning
Perthshire
with the tourist hotspot of Pitlochry and Blair Athol. A few miles south, we have the
Hermitage
near Dunkeld, which look stunning in their autumn colours. To the southeast of Perthshire is the county of Fife with its stunning beaches and villages on the east coast. And just over the Forth of Firth, we have Edinburgh.
Planning Your Fife Wedding.
Having been fortunate to have been a wedding photographer in Fife for a few years, I can give a little advice.
You'll first need to decide which season you want to get married.
Winter- Short days, twinkly lights, frost and snow.
Spring- With lengthening days, new growth, early sunsets and warmer days.
Summer- Long hot days, outside weddings, drinks with friends.
Autumn- The leaves are dying back with golden colours.
Once you've decided on this, it's time to think about the best Inverness wedding venues and their availability. Get this in place, and you can then start thinking about the other suppliers you will need. Photographers in Fife, Videographers, Dress, Catering ( unless the venue arranges this), celebrant, cake and hair and makeup.
For my full blog on
Wedding Planing Checklist
.
My Approach.
So you are at the point of looking to find your wedding photographer Fife.
Where do you start?
Google would be my first choice. Type in your search term into the search box "Wedding Photographer in Fife", bringing up a list of photographers in Fife.
You will know what style of Fife photographer you want for your big day. Once you have a list, go to their social media, Instagram, Facebook and Pinterest to give you an idea of more of their portfolio. Full details of what they can provide will be on the websites.
I tend to be a documentary photographer 90% of the time. Most of the day is left to flow naturally. The only time I have any influence is during the family formal groups photos. Although, I try to get these done as quick as I can after the ceremony. Nobody wants to hang around.
Once done, I take you (the couple) away to get the bridal portraits done at a chosen location, giving them a spot of alone time for an hour. Here I will add an element of my creativity to create something which will hang with pride of place on your wall. Then it's back for the speeches, meal and first dance. Depending on the time of night and if possible, I may get the couple out for a twilight photo or two.
Hopefully, this will give you an insight into how I work.
How I Became A Wedding Photographer.
How did I become a wedding photographer?
An accident is an answer to the above. Back in 2014, my younger brother was getting married at Ardanaiseig Hotel on the shore of Loch Awe, somehow I agreed. I'd been doing all landscape work for the previous five years at the time. So yeah, I knew what I was doing with a professional camera but never covered a wedding. To start with, I'd only got asked to capture the family groups after the ceremony. But a few weeks beforehand, I had allowed myself to persuaded into covering the bridal preparations through to the first dance. The following year I photographed a friends wedding, which was me hooked.
In tandem with starting market myself the following year in the wedding industry, I went down to England to embark on wedding photography training. A mixture of practical photography training alongside this, there was business training covering marketing and how to run your wedding business.
Why Is Wedding Photography Important?
The flowers die, the food gets eaten, the wine drunk, the cake cut, but the wedding photos last forever!
Having a professional Fife photographer capture the story of your day is an investment worth making.
After all the chaos, love and laughter, what are you going to remember? That's right, little snippets, which will fade, but with a professional wedding photographer in Fife covering your wedding day, someone who has been through it all before who is tuned in to getting those little moments. Whether it is emotional or fun, you can be sure that you'll have something lasting. Combine this with one of my wedding photography packages which contain a wedding album and, you now have something to pass down to future generations. You will have something to cherish for generations. Reminding you of the little moments you missed or have forgotten alongside this, you will have a high-quality wedding album of the day.
Why Wedding Photography Is An Investment.
Fitlike Photography Wedding Pricing
Fife Wedding Photography Pricing
But have you ever sat down and thought about it? Why it costs what it does? There can often be a range in wedding photography pricing.
My Approach To Fife Wedding Photography Pricing.
My approach to being a wedding photographer in Fife and surrounding areas starts when you first enquire about the availability of your Fife wedding day. I will then find out more about your day and plans. I will most probably arrange to meet you in person for a coffee to discuss your plan's. It is also an opportunity for us to get to know each other. Why? To get the best wedding photo's on your wedding day in Fife, you need to be relaxed, enjoying yourselves.
From booking until your wedding day in Fife, I am happy to answer any queries you may have. In the month before the wedding day, I will arrange to meet for a coffee to go over the final plans.
The next time you see me will be on the morning of your wedding day in Fife.
The Wedding Day.
On your wedding day, I arrive for bridal preparations at your chosen location and time. Which is usually 9.30/10.00 am. I'm with the bridal party through to the ceremony unless the groom is nearby, where I can head off to photograph him getting ready, returning to the most important person on the day, the Bride. Once the ceremony is complete, it is the family group photos, then the couple portraits. These are the special moments that you may produce for some wall art for your home.
The next stage of the wedding day is the speeches just before the wedding meal. Once you have enjoyed your meal, with a chance to spend time with family and friends, it's time for the first dance. That first moment where you get to dance together as husband and wife.
On your wedding day in Fife, you will see me use several techniques to get the wedding photographs that you will cherish for years to come. These techniques will include natural light and guidance to get you in the best position to make the best use of light. At other times, I will use flash, both on camera and off camera. These help me create my signature wedding photographs at your fife wedding venue.
Post Wedding Day.
Immediately after I'm home from your wedding, I will back all the photos up twice. Making sure that I always have at least two copies of everything for security. The next day I will start going through the hundreds, maybe thousands of photos and culling any that don't make the grade, such as where someone has blinked. From here, the editing begins in earnest. It's where I create a set of beautiful wedding photographs with a look in keeping with my brand. Once complete, which may take several weeks, then uploaded to your online gallery. After which, I will design and prepare your wedding album in consultation with you.
So Why Does Wedding Photography Cost So Much?
Fife wedding photographers aren't just working on your wedding day. There is all the pre-booking work, the work that goes in leading up to your wedding day, on the day itself, editing and album design afterwards.
Wedding photography is an investment, not an expense. After the wedding in the months or years ahead, how will you remember those memories? Yes, that's right, the wedding photography.
Wedding photographers in Fife are professionals. They have insurance, training and equipment to maintain alongside the usual business costs.
When selecting a Fife wedding photographer, you should always view a photographer's previous work making sure you like their work and style. Photographers will have various packages available for different budgets. These will range from digital-only to packages containing albums.
If you have worked out your budget for your Fife wedding photographer, do your research by looking at their style and looking at the various packages available. Now you are at the point of enquiring about availability on your chosen wedding date.
Arrange to meet your wedding photographer in Fife. If all things go well, you can invest in your Fife wedding photographer.
In Summary.
Wedding photography pricing is often a hot topic these days. Wedding photography can be a pricey industry, but what exactly do you get for the price? There are many opinions on what the right price point should be for wedding photography.
Wedding photography costs vary based on location, day of the week, time slot, and photographer experience. In general, though, expect to pay around £1-£2k per photographer (and up to £3k+ for larger weddings). Some will include albums in their packages, or they can be add ons.
But do remember Fife wedding photography is an investment that will survive for generations to come.
Why Choose Me?
To most people, one photographer in Fife is probably the same as any other. True to certain extents. We all carry a box that takes pictures. ;)
Seriously though, on your wedding day, it's the photographer that will be the ever-present throughout the whole day. He or she will turn up as the bride and bridesmaids are still in their dressing gowns, hair and makeup not yet done snapping away. But this is a vital part, a record of the transformation into the blushing bride. They will be there right through every step of the way to the first dance. So this is a person you're going to have to get on with and be relaxed around.
As wedding photographers, we are creative people. We each see the situation differently and will put our stamp on a job. You've booked a meeting with a photographer based on their online portfolio and presence! So when you meet your Fife wedding photographer, be sure you get the chance to look through some more of his / her portfolio. Get them to show you complete weddings, not just select photographs hand-picked from other weddings. And current ones at that. With time their style and ability change, allowing you to gauge whether they will fit in with your vision of how your day will look.
If you are looking to book me either for Fife or if you are looking for wedding photographers in Edinburgh, I will always try to arrange a meeting with you. Either in person, phone or video call.
The aim is to make the day stress free and relaxed. Making sure you get the best photos you deserve on the day.
The Societies Member Profile