Ongoing Photography Training and Business Development | Inverness Wedding Photographers
04/04/2021
Ongoing Photography Training and Business Development
For those of you that know me or follow me, this won't be surprising.
Seriously, over the last few years, I have done just that.
Professional Photography Training.
Having started providing wedding photography in 2014 alongside my landscape photography. Taking this genre seriously ( as you should! You only have one chance to get it right). I made sure I investigated how and where to get some professional Inverness wedding photography training. I'd have to travel as no reputable wedding photographer in Inverness is going to provide training in your local area. Why would they? You'd just be handing over your business to other local up and coming photographers. Using Chris Chambers photography. Having seen his work online, plus finding out about his training, I looked into booking.
My first course in March 2018, a flash and lighting course for weddings. The one day workshop at Carlton Towers in Yorkshire. Travelling down on the Sunday for a Monday morning start. What an enlightening day. From Chris' training through to meeting other professionals with a breadth of experience. You could not fail to come away with something.
Following this, I booked onto Chris's 3-day Business course in June 2019 at Hazelwood Castle, Yorkshire. This is an intensive course covering everything from marketing and how to run your wedding photography business.
Alongside this, I have been making use of the Business Gateway courses and advice.
Professional Membership with The Societies of Photographers.
Over and above, I have been a member of The Societies of Photographers since December 2014. At this time, I was mainly a landscape photographer. To make use of my membership, I submitted a panel of landscape photographs for qualification. In March 2015, I got the news I was after a pass at the Licentiate level ( LSINWP). Moving forward to March 2019, whilst attending a wedding fair in Elgin, I got chatting to Lenny Smith ( an experienced, qualified photographer through The Societies), who volunteered to mentor me through my wedding qualifications. We met about what I needed to do to qualify. Over the next year, I worked on this. After another meeting in Early March before we landed in lockdown, the panel was finalised and submitted. During the first week of April, I got the news I was after. A pass. I now had my Licentiate with a wedding panel (LSWPP).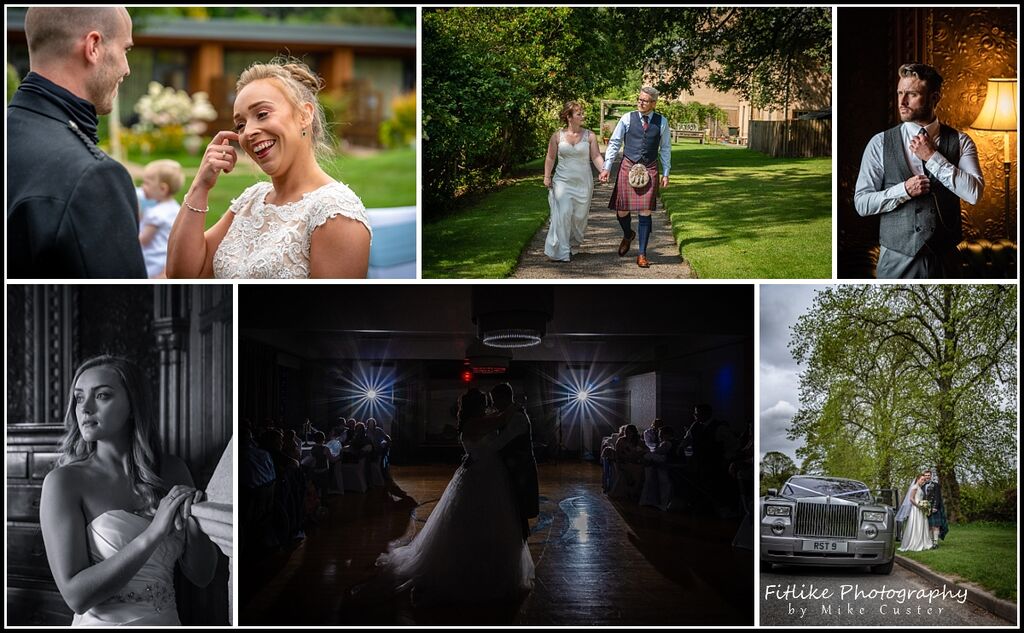 Professional Photographic Competitions.
As well as the qualifications, I enter professional photographic competitions with The Societies of Photographers. Why? For personal reasons. If I get an award in either landscapes or weddings, it proves to me that I am working to the best of my ability. If a photograph hasn't achieved, then I ask myself, why not? And look to improve the next time. Not that there is anything wrong with these photographs for my clients. It's more about improving and being at the top of my game.
I do appreciate that this will mean very little to prospective clients. It will give you the confidence that my work is of a professional standard within a professional photographic organisation.
In all industries, there is ongoing training for staff to keep them up to date and performing at their best.
Why should photography be any different?
For more on
Inverness Wedding Photographer