Creative Wedding Photography | Aberdeen Wedding Photographer
29/06/2021
Creative Wedding Photography
Creative wedding photography! Most brides will start by going 'we prefer the natural moments'. Now that's a fair point, as most of the day will feature the natural moments. But guess what, as an Aberdeen wedding photographer, I can get creative wedding photography into all of my Aberdeen weddings without you noticing too much.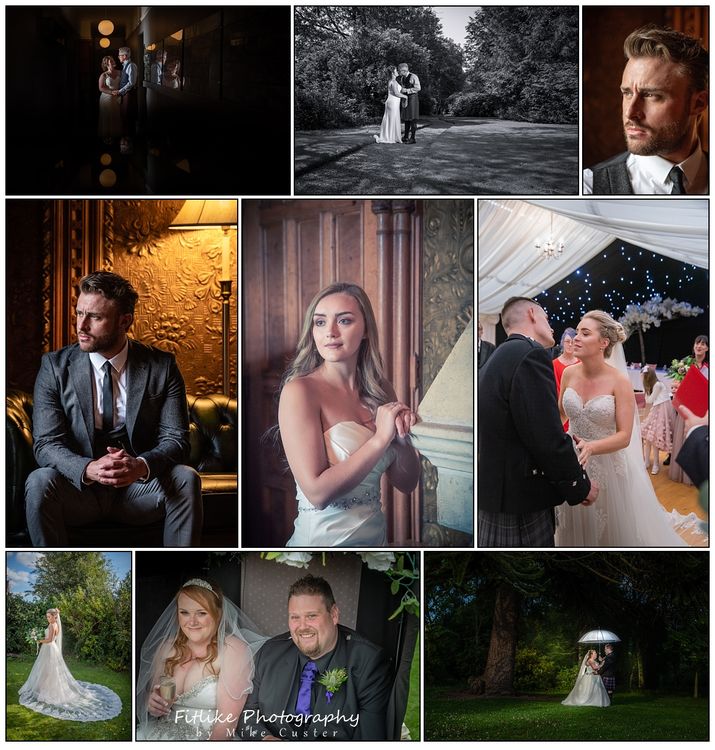 Bridal Preparations.
Bridal preparations, the time when all the fun happens. The bride and the bridal party are getting ready, having a laugh whilst hair and makeup is applied and maybe the odd prosecco. But I still manage a creative photo. It could be something as simple as a reflection in a mirror or a little more tricky using lighting to create a hairspray photo.
Then comes the moment. The bride is in her dress for the first time on the wedding day. I've got to catch Dad's first glimpse. Next, it's time to do a bridal portrait. Up to this point, I've been checking out where I can capture this portrait. Now's a chance to show my experience.
Groom Portraits.
The groom portraits are dependant on whether I have a second photographer working with me. If I'm spending the morning with the bride, I can't be in two places (unless it's the same building) and let's face it isn't the bride is the most important on the wedding day!
The Couple's Portraits.
The next opportunity to show my creative side, up to now, the day has flowed naturally.
Having met my couples before, at booking and then the pre-wedding meeting, we will have made a plan. We'll know where we are going! A location that's local to the venue or somewhere special to the couple. The aim is to produce that wow photograph. A wedding photo that will have pride of place on their wall for years to come.
The First Dance.
A natural moment, but it depends on how I set up to capture this. It is usually in a darker room in the venue. So some form of lighting is required. Either on the couple or backlit. Done correctly, it can give spectacular results.
So if you are thinking, I only want natural wedding photography from my Aberdeen wedding photographer the give my portfolio a look. I have a range of Aberdeen wedding photographs showcasing a creative style.
Aberdeen Wedding Photographer